These films have two things in common. They depict characters that are marginalized, living on the edge of society bearing secrets that isolate them from ordinary human relationships. And they both star the late Phillip Seymour Hoffman, an extraordinary actor who has an uncanny ability to appear understated yet riveting.
In every other way, however, they couldn't be more different.
A Most Wanted Man (2014) is a film based on the novel of the same name by John le Carré. A tale of international espionage set in the world of terrorism, we watch a Chechen man, Issa Karpov (Grigoriy Dobrygin) tortured and fearing for his life, enter Hamburg Germany illegally only to be caught up in forces far beyond his control. And we watch Günther Bac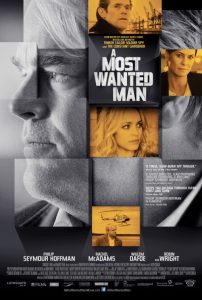 hmann, played by Philip Seymour Hoffman, a German antiterrorist agent seek to unravel a web of deceit and danger only to discover that he too is caught up in forces far beyond his control.
As in most le Carré stories, the action is not found in high speed car chases, gun battles and fisticuffs but is located in a deadly cat and mouse game that unfolds as intelligence agents manipulate events and people to try to reach some desired end. Hoffman plays his role brilliantly, a rumpled, alcoholic agent who has been burned by his German superiors and American allies, has watched carefully constructed networks unravel and informants killed, and who is willing to wait, and scheme, and keep frightened informants from bolting, and wait some more to catch the prize, the one who makes the key decisions hidden under layers of security, false identities, and carefully designed obscurity.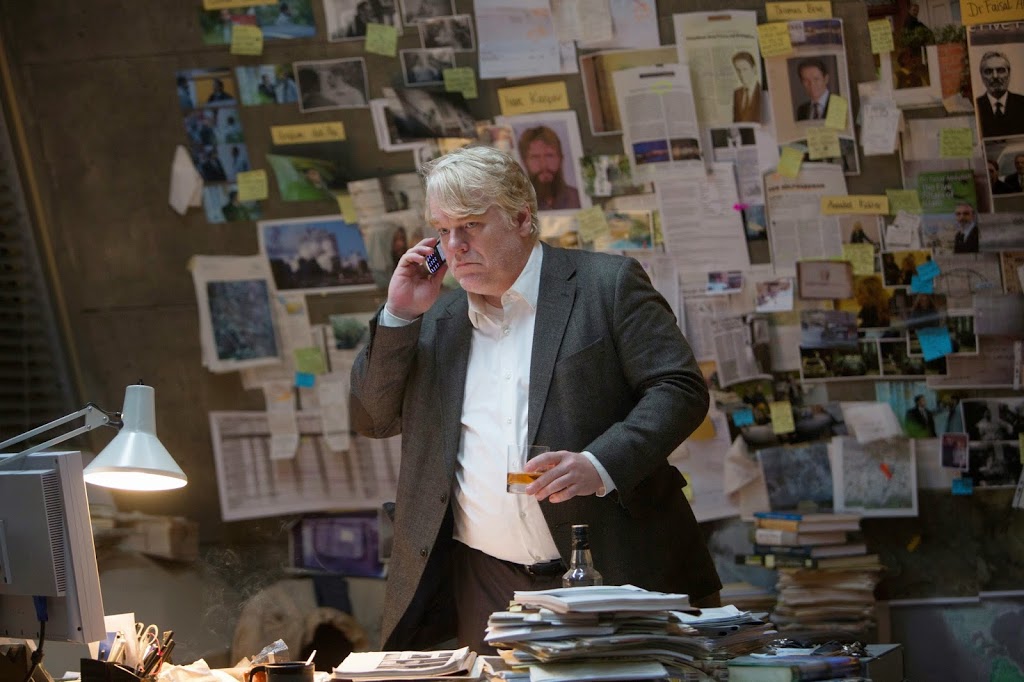 The tension is palpable as the story unfolds, and as John le Carré never tires of reminding us, in the world of international espionage there are not always clear winners and losers. Even the winners able to shut down some terrorist plot before it occurs can lose something of their souls in the process. A world where deceit, lies, and manipulation are the tools of the trade is hardly a kind place.
The last film in which Hoffman starred before his death, A Most Wanted Man is very worth seeing. It is both good cinematic art and a compelling, deeply human story.
Rated R, 122 minutes.
Mary and Max (2009) is a feature length claymation film, starring two characters, Mary Daisy Dinkle (voiced by Toni Collette) and Max Jerry Horovitz (voiced by Philip Seymour Hoffman). Both are painfully lonely when they become pen pals. Mary is eight years old, lives in Melborne, Australia and has a large birthmark on her forehead that is, as she puts it, "the color of poo." Max is a 44 year-old severely obese man with Asperger's who lives alone in a dingy New York apartment. "People often think I am tactless and rude," he tells Mary. "I cannot understand how being honest can be improper. Maybe this is why I don't have any friends."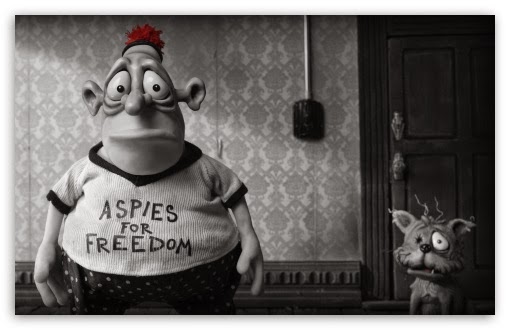 If your exposure to Claymation is limited to Wallace and Gromit (must viewing, by the way) or Veggie Tales (good for babysitting but badly moralistic) Mary and Max will be a revelation. The attention to detail is astounding and the humor is dry—in one scene in a cemetery a tombstone in the background reads "R.I.P. Adam Elliot," with the epitaph "very over-rated." The film's director and writer is Adam Elliot. The characters, all troubled and broken, are depicted with a warm sympathy that insists they be taken seriously as persons. Few films touch on such deeply human issues as this, issues that can make us uncomfortable enough that we inadvertently become a force for marginalization instead of reconciliation. As the filmmakers say on the film's website "Mary and Max is innocent but not naïve, as it takes us on a journey that explores friendship, autism, taxidermy, psychiatry, alcoholism, where babies come from, obesity." It also explores chocolate, atheism, and the delight of snail mail letter writing.
Mary and Max is a superb example of the art of clay animation in film, and very worth seeing. Expect to have scenes from the movie lodged deeply in your imagination.
Not rated, 92 minutes.