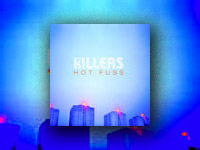 Popular music consists of a world of competing values. On one hand pop music reviewers, with their storehouse of knowledge about rock'n'roll history and musical genres, are ever on the search for genuine originality—the next new thing. Creativity and authenticity reign as values of high importance. These reviewers represent musical purists.
On the other hand, popular music consumers want music that somehow connects with their lives, makes few demands, and, in keeping with the dominance of neo-romantic sentiments, produces feelings they feel—whether anger, despair, or euphoria. Record companies that sign and promote new artists have no commitment to musical or cultural values—for them it's all about what sells plus nothing. Consequently, pop music tends toward the most common and primal desires in search for the largest market share. It tends toward the antinomian, transgressive, and nihilistic. While there are rock'n'roll musicians whose talent is undeniable and message powerful, it is also true that much that hits the airwaves on rock music stations is less than character or culture building.
And yet there is among almost all rock music aficionados a highly refined authenticity meter. Posers are considered losers, because there is a widespread feeling among young adults that commercial success requires critical compromise. In time the successful will sell out, if they didn't already on their way to the top. The premise behind these judgments is that one can tell what is real and what is fake. But under the conditions of postmodernity, it's no longer as easy to make this distinction, and perhaps in the end, one shouldn't really care. Architecture critic Ada Louise Huxtable has suggested that Americans prefer a good fake to a bad real, a slick lip-synch to strained vocals. Illusion and reality are losing their distinctiveness. Nowhere is this blurring more pronounced or accepted than Las Vegas—the epicenter of this cultural phenomena (Disney's Orlando runs a close second). Here as Baudrillard notes, "Illusion is no longer possible, because the real is no longer possible." What happens in Las Vegas stays in Las Vegas, because what happens is not really real.
So one takes note when Rolling Stone asks, "What does it mean that one of the early 21st century's best British bands is actually from Las Vegas?" The band that they were referring to is the enormously popular band, The Killers and their initial album, Hot Fuss (2004). The album has sold 2 million copies reaching the top 30 albums on Billboard. Besides extensive radio airplay for their two singles, "Somebody Told Me" and "Mr. Brightman," they were offered the headline slot at England's prestigious Glastonbury Festival in June, asked to play for this summer's Live8 concert in Hyde Park on July 4, and will open later this summer for U2 in Amsterdam. They are a group on everyone's radar. A true phenom.
Apart from their commercial success, one cannot help noting the consistent beating that they have taken in the rock press. Wildly popular, they have been widely panned—as retro-posers—and now, we'd need to add, wealthy retro-posers.
It's true that their roots are Las Vegas where they had their beginnings working on the strip as a bellhop (songwriter and vocalist, Brandon Flowers) and wedding chapel photographer (drummer, Ronnie Vannucci). Their website proudly embraces their "Sin City" roots: "The unique habitat in which our subjects developed, their native characteristics shaped by external factors would go towards creating a band so clearly the product of their environment and yet so perfectly adapted to becoming a truly dominant species in the world of pop."
And so it was that when the band was formed in 2002 that they took their cue from a New Order video about a mythic perfect band with great songs, youth, and glamorous looks, named, you guess it, "The Killers." New Order, for those not familiar with the band, was one of the most influential and mysterious British post-punk bands of the 80s. The real Killers (Brandon Flowers, David Keuning, Mark Stoermer, and Ronnie Vannucci) set out to fulfill New Order's video prophecy. "It gave me the ambition that our actual band should be as perfect as their fictional band," says Flowers.
Named for a fictional band from a video of a now defunct 80s group, The Killers used their undeniable talent to package a starkly Anglophile sound and look. They would be more British than the British. They took the Isle by a storm doing their first gigs outside of Vegas and in the UK. (Some of the band members had never been issued passports before this trip.) BBC's Chris Long writes, "It was inevitable, given the number of 80s revivalists currently packing venues up and down the country, that one band would finally mix every single artist from that decade into one sound." Johnny Loftus adds in Pitchfork Review, that one is "unable to separate the hype from its unabashedly referential sound." The list of "sounds-like" is long: Simple Minds, U2, The Cure, New Order, Joy Division, Duran Duran, Echo and The Bunnyman, and The Smiths. Loftus concludes, "It's plain that The Killers have made a record more concerned with artifice than artistry."
Their website describes their debut album, Hot Fuss (2004), as "eleven nuggets of reel-you-in storytelling genius and musical nectar," which, while expected, is over the top. Here is a collection of well produced, hard rocking songs about obsessive love, murder, stalkers, and dashed expectations—pretty common rock fare, if not especially uplifting. Three songs bear closer attention because of their connection to the theme of artifice.
The first is The Killer's first hit single, "Somebody Told Me." It tells the story of a man trying to pick up a woman in a bar (Breaking my back just to know your name / Seventeen tracks and I've had it with this game). His expectations are low, but his motivation high—he's on the prowl (But heaven ain't close in a place like this / Anything goes but don't blink or you might miss). Then in the midst of this ritualized male seduction, he hears a disturbing rumor about the woman he is currently pursuing (Never thought I'd let a rumour ruin my moonlight)—she's been dating his former girlfriend.
Well somebody told me
You had a boyfriend
Who looks like a girlfriend
That I had in February of last year
It's not confidential
I've got potential
In a world of gender ambiguity—where straight, gay, and bi- mingle indiscriminately at the bar and on the dance floor— appearances are often not what one expects. It's hard to get serious about relationships or reality if appearances are assumed to be artifice. "Illusion is no longer possible, because the real is no longer possible." Nothing really is as it seems. Does the "real" really matter? Who defends it from the commercial consequences of spin on steroids? Who defends it from the gender bending confusion of modern relationships (the headline read, "Gay on the Streets, Straight in the Sheets")? Back to the song —the man at the bar is genuinely confused (I said maybe baby please/But I just don't know now). And so are many contemporary young people, who are negotiating relationships in a world where everything and anything goes and nothing can be taken for granted.
When I went to Barnes & Noble to buy Hot Fuss, the CD cashier commented on how much she like The Killers. Noting that I was a "parent-type," she added, "It's a clean album. There's no 'Parent Advisory' label." Feeling really old, I returned to the car with the assumption, "Good, in spite of being an album by a group called The Killers, here's one for the kiddies."
So you can imagine my surprise when the opening track on the album, "Jenny Was a Friend of Mine," described the murder of a girlfriend by an obsessive lover. Now questioned by police the guilty lover pleads his case.
She said she loved me, but she had somewhere to go
She couldn't scream while I held her close
I swore I'd never let her go
Tell me what you want to know
Oh come on, oh come on, oh come on
There ain't no motive for this crime
Jenny was a friend of mine
And this song is a part of a trilogy about rape and murdering young women—"Jenny Was a Friend of Mine," Midnight Show," and "Leave the Bourbon on the Shelf" (the unreleased conclusion). About the murder trilogy their webpage chirps, "It's a deliciously ambitious series that belies the band's tender years, and they've already decided they'll be calling on our favorite dark lord actor, James Spader, for the video."
Oh crashing time can't hide a guilty girl
With jealous hearts that start with gloss and curls
I took my baby's breath beneath the chandelier
Of stars in atmosphere
And watched her disappear
Into the midnight show

It would seem at this point that some measure of discernment should kick in. I've been fascinated along with many others about the disappearance of Natalie Holloway in Aruba. I wonder if The Killer's latest album was played on the night of May 30 th at Carlos'n Charlie's. We live in a world where we accept artifice, strangers sleep with strangers, where the real doesn't really matter, where intimacy is the name of a perfume, where words and lyrics of songs are said to bear no connection to reality. Rape and murder happen, but they are not entertainment or blithely reduced to dance tunes and guitar riffs. Ask Natalie's mom. The real really matters and those young people who are sensitive to artifice in art are to be highly commended.
The Killers have produced their cynical reviews—posers, yes, but oh the beat. Anthony Miccio writes for Stylus, "Instead of crying about Jet or The Killers being a bunch of idiot posers, one should celebrate how they represent the increase of danceability and playfulness on sluggish rawk radio. It's actually more cynical than pining for some messianic figure to smash the system and it let's you save that precious ulcer-space for something more worthwhile." This is a more cynical response. "Dance on and to hell with reality." In fact, reality will have the last dance.